Seven Events That Require an Immediate Call to Your Special Needs Planner
It is a great feeling to have your special needs plan in place for your loved one. But, like all good plans, it may need to be adjusted as your circumstances change, especially with special needs plans that last a life time. So, it is important to have your plan reviewed periodically by a competent special needs attorney. If you haven't had your plan reviewed recently, here are 7 events that may require changes to your plan.
Your Loved One with Disabilities Is Turning 18

Once your special needs beneficiary turns 18, you will no longer be able to make a lot of the decisions that you have probably been making for her during her childhood. Depending on the health of your loved one, you should consider various options during this transition such as durable powers of attorney, healthcare proxies, disposition of remains appointments and other options so that you can continue to be involved in decision making for your loved one. If these options are not available, you may have to consider a guardianship proceeding to ask a Court to grant decision making authority for your loved one. No matter your available options, it is important to address these concerns to ensure you can make decisions for your loved one right away.

You Move to Another State

Although some federal benefit programs like Supplemental Security Income (SSI) and Social Security Disability Insurance (SSDI) have national rules, there may be smaller details that apply at the state level. Likewise, there are usually significant variations in how state Medicaid programs are run. Therefore, if you move to another state, you have to speak with a special needs planner who is familiar with local rules and programs, and not just rely on your old plan. It is also important to report relocations to the appropriate benefit providers to avoid an interruption in benefits.

Your Financial Situation Changes

Whether your financial situation changes for the better or for the worse, your special needs plan will most likely require changes. If your finances worsen, you may need to reexamine how you care for your loved one, consider potential benefits that you or your loved one may now be eligible for and address funding your plan long term. For example, if your income becomes drastically lower, it may be time to consider using life insurance to fund a trust in place of income you were making or other assets. On the other hand, if you are earning much more or have a financial windfall, you may have to consider tax planning strategies that you didn't have to worry about before to maximize the benefits you can leave for your loved one. In either case, a call to your planner is a must.

You Retire, Become Disabled or Pass Away

When the parent of a child who has had a disability that manifested while the child was still young retires, becomes disabled or dies, the child may qualify for benefits on the parent's work record. If you retire or become disabled yourself, you may need to revise your plan to meet your own needs and to find alternative fiduciaries or funding for your plan. Obviously, if a person who creates a special needs plan dies, there is substantial work to do to implement the next stages of that plan. In all of these cases, it is critical to call your planner immediately.

Your Trustee Becomes Disabled or Passes Away

Similar to your own health issues, it is important to address changes in the health of trustees, especially as special needs plans last for a long time and individual trustees age with the plan. If the trustee cannot continue to serve, it is important to replace the trustee, potentially with a younger family member or a corporate trustee, or to appoint a co-trustee to ease the burden on the current trustee. Naming a trust protector to your plan who can easily make these changes may facilitate a smooth trustee change.

The Person with Special Needs' Health Changes

Sometimes people who were previously ill become better and don't need a restrictive special needs plan. Often, they get worse and need additional planning. In all cases, if the beneficiary of your special needs plan dies, there will be a lot of work to do, including the potential payoff of government liens and the disposition of trust assets or the amendment of your special needs plan. Once again, if the beneficiary's health changes, your plan is going to have to change too. Your planner can walk you through all of the available options.

Changes in Law

The laws governing special needs plans and issues are exceedingly complex and constantly changing. It is important to periodically have your planner review your special needs plan to ensure it is complaint with current law and that you are taking advantage of the opportunities that current law provides. At Pierro, Connor & Associates, LLC, we frequently present seminars and topics in special needs that address changes in the law and techniques.
If you have a special needs plan and have had one of these events occur recently, please contact us at 518-459-2100 we will help you arrange a free consultation to review your plan and ensure that it will work toward all of your special needs goals.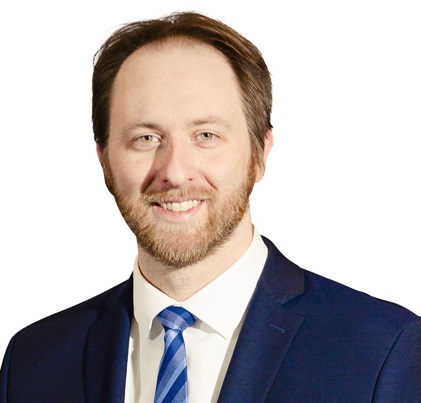 Article posted by:
Pierro, Connor & Associates, LLC
For more information on how we can help, or to get in touch with Kevin T. Horner, Esq. please contact Adam Jones, MBA, Director of Client Development at Pierro, Connor & Associates, LLC:
Tel: 866-951-PLAN
Email: [email protected]
https://www.pierrolaw.com/wp-content/uploads/2021/01/pierrolaw-color-logo-transparent-300x132.png
0
0
Darrin Williams
https://www.pierrolaw.com/wp-content/uploads/2021/01/pierrolaw-color-logo-transparent-300x132.png
Darrin Williams
2016-09-08 21:56:00
2021-03-22 13:54:54
Seven Events That Require an Immediate Call to Your Special Needs Planner