SERVING MANY COMMUNITIES INCLUDING ALBANY AND NEW YORK CITY
Pierro, Connor & Strauss, LLC assists seniors with chronic care health needs and individuals with disabilities to qualify and apply for Medicaid Benefits. Medicaid is a needs based program which follows strict income and asset guidelines, and the rules can change from year to year. We can meet with clients, explain the current rules and assist with the development of a plan which would enable the client or a loved one to apply for Medicaid benefits, either at home in the community or in a nursing home.Refer to our 2021 Medicaid Guide for detailed information.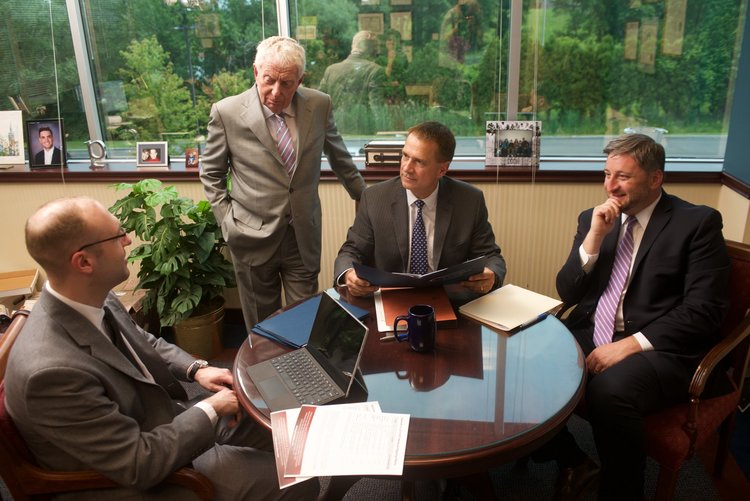 FAQs
Do "penalty periods" apply to all Medicaid applications?

No, a "penalty period" is only assessed against gifts or transfers when an individual applies for a "Chronic Care" Medicaid. This is Medicaid if the applicant is in a hospital, rehabilitation center or skilled nursing center (nursing home). Penalty periods are changing if you apply for one of the "Community" Medicaid programs (care at home), with a new lookback period going into effect July 1, 2021 that will restrict elibility.

If a family member needs to go to a nursing home and he or she still owns a home, will they take my family members home?

There are special rules which can help protect the family home for many clients. Pierro, Connor & Strauss can advise on the best techniques to protect this important asset.

If I have Medicare, do I need Medicaid?

Unfortunately, Medicare will not cover the cost of long term care, either in the home or at a skilled nursing facility. Neither will private health insurance. Medicaid is the only government benefit which will cover these costs.

If I need to place family member in a nursing home and we have not already done any planning, will the nursing home take all of my family member's assets?

The rules surrounding how to qualify for Medicaid are complex and vary depending on the applicant's assets. Under the current Medicaid rules, we can often assist families to preserve a large percentage of their assets, even when they have not previously completed any planning.

What are the income and asset limits when an individual would like to qualify for Medicaid
What is a "penalty period"?

A "penalty period" is a period of time an individual would be ineligible for Medicaid because he or she has made uncompensated gifts or transfers in the five year period prior to a Medicaid application.

What is Medicaid?

Medicaid is a government benefits program that provides coverage for medical expenses and long term care to those with medical needs and who meet certain financial criteria.

When is the best time to do Medicaid planning?

Ideally, the best time to do planning is at least 5 years before the potential Medicaid applicant becomes ill and requires assistance. But, there are still many techniques that help to protect assets, even the client is unable to wait five years from the date of planning to a Medicaid application.

Will Medicaid pay for assisted living?

With limited exceptions, Medicaid in NYS does not cover assisted living. Medicaid will pay for care at home or at a skilled nursing facility, such as a hospital, rehabilitation center or nursing home, or for caregivers to provide assistance in one's own home. New York does have an 'Assisted Living Program,' where Medicaid covers the costs of care, but most assisted living facilities do not participate in the program.
If you or a family member require skilled nursing services, either at your home or in a skilled nursing facility, contact Pierro, Connor & Strauss, LLC for a consultation to determine what planning is necessary in order to qualify for Medicaid services.