Radical Changes to New York Medicaid Rolling Out Upstate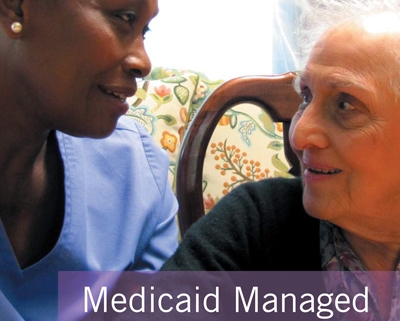 Radical Changes Hit Medicaid Upstate; Affordable Care Act Altering the Way Care is Provided; Medicare Budget Woes Cause Reductions in Coverage for Skilled Care; Long-Term Care Insurance Policies Undergo Market Changes; The Federal LTC Commission Swings and Misses; More.
If I told you all those changes have taken place over the last 12 years you would say that's a lot, but the fact that they have taken place over the last 12 months is astounding. As I sat to write the introduction to our 19th Annual Elder Law Forum, I was stumped – not because I had too little to work with, but because I had too much. So I decided to take on the issues one at a time, in a series to update you on the state of Long-Term Care in New York State, and its impact on consumers, providers, insurers, taxpayers, government, workers and even attorneys.
On May 22nd – just 4 weeks from now – a panel of experts and a room full of stakeholders will be addressing current issues in Long-Term Care and the sweeping changes that are revolutionizing the way LTC is provided and paid for.
Beginning in 2012, New York State has been implementing mandatory "Managed Long-Term Care" (MLTC) for Medicaid beneficiaries relying on home and community based services. Simply stated, the new Medicaid regime is a dramatic shift from government provided fee for service benefits, to a model in which the State pays private for-profit insurance companies a "capitated" payment (currently $3,800 per month) to provide for all of the needs of the Medicaid recipient. MLTC was introduced by Governor Cuomo's Medicaid Redesign Team (MRT), and quickly passed into law, giving the state a mechanism to shift the risk of rising LTC costs to private insurers. Until recently, MLTC was confined to downstate areas, including New York City, Long Island and Westchester, but it is being expanded to the rest of the state through GIS MA 14/04, which provides a rollout as follows:
MLTC is now live in Albany, Columbia and Ulster Counties (our firm has filed for Medicaid under MLTC in Albany County, which actually went smoothly);
May 1 – Rensselaer, Herkimer and Oneida;
June 1 – Greene, Schenectady, Washington and Saratoga;
July 1 – Dutchess, Montgomery, Fulton, Madison and Schoharie;
August 1 – Warren, Delaware and Chenango;
September 1 – Essex, Clinton, Franklin and Hamilton;
October 1 – Jefferson, Lewis, St. Lawrence
The experience with MLTC in the downstate areas has been mixed, with scandals plaguing the rollout at inception, and several components of the new law being held back pending adjustments to the program. We began to track the work of the Medicaid Redesign Team at our 2011 Forum following Governor Cuomo's election, with Senator Kemp Hannon giving our keynote, and Mark Kissingerproviding program details. We are thrilled to have Mark (Director of Division of Long Term Care at NYSDOH) back again on May 22nd to provide us with an inside view of the MLTC rollout across New York State. We tracked the NYC experience in our 2012 and 2013 Forums, including a series of scathing NY Times articles on the immediate scamming of the system by certain individuals who were providing insurance coverage and purchasing senior centers to recruit healthy seniors who could add profitability to their case mix. We will use the downstate experience to prepare you for the upstate rollout. Detailed information on Managed Long Term Care from the NYS Department of Health.
Also with us at the Forum will be Valerie Bogart, Esq., Director of the Evelyn Frank Legal Resources Program at NYLAG, one of the leading advocates for Medicaid beneficiaries in the country, who will be providing an update on how the MLTC rollout went in there, and asking the hard questions based on her experiences. Valerie has been with us before, she is an exceptional resource on Medicaid, especially MLTC, and we are thrilled to have her. Valerie and her colleagues have written extensively on MLTC, and more information can be found on New York Health Access.
One key component that has not yet been activated in the MLTC rollout is the transition of nursing home residents to MLTC plans. That is about to change, however, as NYSDOH announced in early April that the nursing home rollout is set for June 1 downstate, and October 1 upstate (pending federal approval by CMS). DOH has been conducting webinars for providers, generating numerous questions, many of which will need to be answered in the coming weeks leading up to the June 1st date. We are fortunate to once again have on our panel Dan Heim, Executive Vice President at LeadingAge NY, the agency that represents nursing homes and other LTC providers, who is on the forefront of the provider transition to MLTC. Dan and Mark will provide us with the most current information on how nursing homes will factor into the mix, and what to expect when the new rules for nursing homes go live.
So who are these private insurance companies that are being entrusted with the care of our chronically ill seniors and persons with disabilities? As of this writing, in Albany County there appear to be four (4) companies currently on line, and two (2) more in process:
United Healthcare
CDPHP
Fidelis
Wellcare
VNA Choice Options
Elder Plan
We have invited all to participate, but so far United Healthcare is the only one signed up to be part of the program. The NYSDOH recently published survey results showing that MLTC clients downstate were generally satisfied, but inherent conflicts exist, and experiences in New York and all states vary. An article appearing in the March 6, 2014, New York Times entitled "Pitfalls Seen In A Turn to Privately Run Long-Term Care" points out the problems that can arise when "the system of caring for the frail comes under the twin pressures of cost containment and profit motive." Just picture an old black and white film of two locomotives traveling full speed and headed right for each other – one filled with frail elderly needing care; the other with CEOs and shareholders seeking profits from that single capitated payment – how will they avoid the collision?
Stay Tuned! We are living in a time of dynamic changes in healthcare, and long-term care, bordering on chaos. But as the Chinese proverb goes "in chaos lies opportunity", so join us on May 22nd to receive an unparalleled education on the State of LTC in New York: The Future is Now.
Next week – Part II: LTC Insurance in New York – 2014
https://www.pierrolaw.com/wp-content/uploads/2021/02/image-asset-14.jpeg
443
400
Darrin Williams
https://www.pierrolaw.com/wp-content/uploads/2021/01/pierrolaw-color-logo-transparent-300x132.png
Darrin Williams
2012-06-13 21:30:00
2021-03-22 13:54:55
Radical Changes to New York Medicaid Rolling Out Upstate