Join us for lunch and this free educational event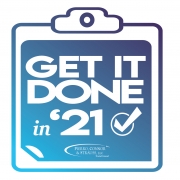 Whether you are new to estate planning, getting ready to retire or already there – Lou Pierro will be sharing proven strategies that have helped thousands of our clients, and answering questions that you have been wanting to ask!
REGISTER HERE
"*" indicates required fields
HIGHLIGHTS OF THE WORKSHOP:
• Hidden keys to establishing the four essential documents for your estate: Will, Power of Attorney, Health Care Proxy and Disposition of Remains Appointment
• Protecting assets for yourself and your children (even from those shifty in-laws) and set up a legacy for your family
• Determining whether Trust planning is right for you and which kind of Trust fits your need your needs
• Integrating IRAs into your plan to minimize taxes, maximize value and protect the benefits
• Planning ahead of potential estate and tax policy changes proposed by the Biden Administration that maximize wealth and minimize tax
• Options for long-term care and how to pay for it
• Preparing to live into your 80s, 90s or even 100s, to set up your children and grandchildren for success
• Proven techniques to overcome the barriers to successful planning, and how to take "procrastination" out of your vocabulary
FREE TO ATTEND WITH LUNCH SERVED. SEATING IS LIMITED SO RESERVE YOUR SPOT TODAY.